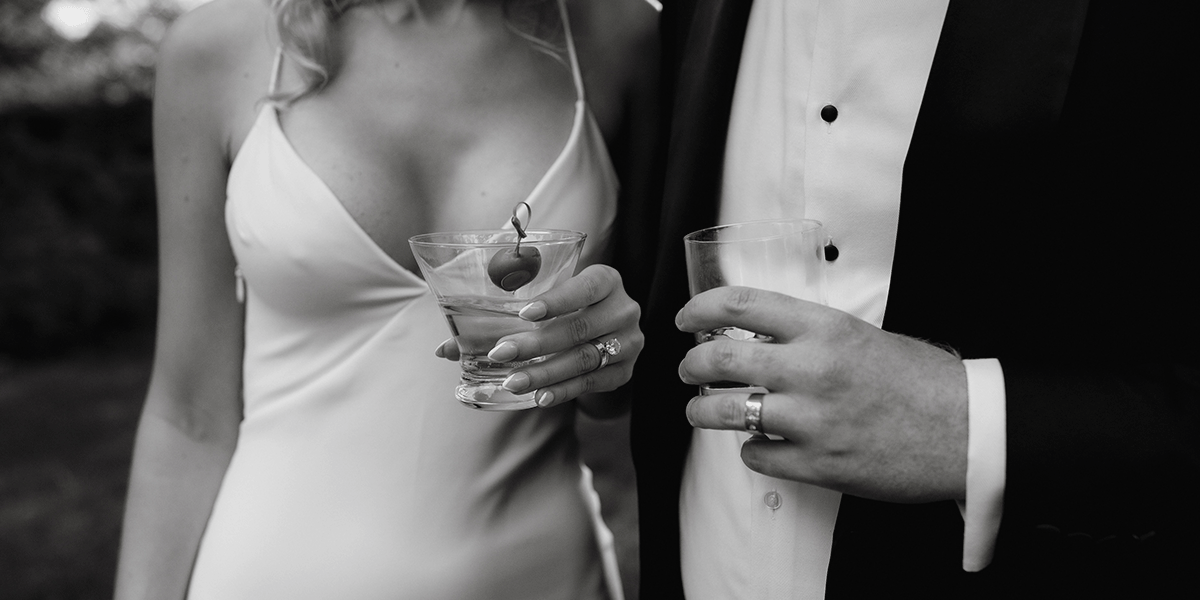 TO LEARN MORE ABOUT CELEBRATING YOUR WEDDING AT THE MYSTIC, PLEASE CONTACT:
IT'S WRITTEN IN THE STARS
Brilliant skies, high mountain air, cool nights by the fire…the desert presents the perfect backdrop for your wedding. The Mystic's great design, spacious grounds and unique amenities make us an inspired choice for one of the most important days of your life.
Every couple has a unique journey leading to their big day. We'll help you design and celebrate an experience for you and your guests that will share yours. With flexibility and outstanding hospitality, our only objective is to accommodate your vision for the quintessential wedding.
Gather with your nearest and dearest for the celebration of a lifetime. Sleeping 60 guests, The Mystic offers 24 beautifully designed rooms inspiring a desert escape with modern convenience. High Desert, our café and bar, offers craft cocktails and interesting bites to feed your imagination. You'll create a lifetime of memories for everyone fortunate enough to be part of your momentous occasion.
Maddie + Jake
"Amanda & Rick were an absolute joy to work with. Time & time again they exceeded our expectations, always coming up with creative solutions perfectly catered to our vision. On top of all of the help we could ask for, their impeccable taste led to some of the most commented-on details of our special day. We'd work with them again in a heartbeat."
Kimberly + Clint
"Working with Amanda & Rick for our wedding was great. They were helpful & their attention to detail was impeccable. The property was astounding & with their help, we had the wedding of our dreams. It was a day we will never forget & we are thankful for all they did for us."
Patricia + Christopher
"Our wedding experience was above & beyond our highest expectations & our expectations were high! Rick and Amanda bring an incredible attention to detail as hosts, helping out as needed to make sure everything was smooth & stress-free. It's hard to overemphasize just how relaxing & fun our wedding was & the venue played a major role in making that possible. Expect a totally unique and gorgeous wedding for you & your guests & you won't be disappointed!"
Jamie + Wes
"Rick & Amanda were absolutely incredible to work with! They are very prompt in responding to any questions & were fantastic at problem solving as things arose. Planning a wedding is stressful but they made it so much easier! The property/venue was stunning! Everyone loved it. Our day went so smoothly thanks to them and I couldn't think of better people to work with to bring our vision to life."
Marie + Olin
"It was a breeze coordinating with Rick & Amanda for our wedding. The venue they curated was already so charming, but they gave us all the flexibility to make it a unique space for our specific wants & needs. They are prompt and straightforward communicators, their support staff are friendly & genuine & they are incredibly detail oriented. Thank you for creating such a comfortable & beautiful space for us to host our special day!"
Our expansive backyard event space is truly one-of-a-kind, and not just in Santa Fe. Concepted with weddings and live events in mind, the High Desert Hideaway is a stunning outdoor oasis. Scattered with desert bloomers, cacti and succulents, this space exudes the high desert of Northern New Mexico, while staying contemporary in its design.
Our 4-sided arbor offers a beautiful canopy of vines and lights to gather under for your nuptials and/or reception and allows couples flexibility in how they want to set up their seating and vow ceremony. Our large deck, with the backdrop of our otherworldly murals flanking both walls, presents a great place for live bands, DJ's or just another space to spread out and enjoy the party. The Hideaway, our mobile bar created from a vintage Shasta trailer, will serve up the cocktails of your choice, along with offering another opportunity for great photos. The Mystic's event space is complete with a unique and handmade fire pit area featuring tiered seating for large groups. It's a great spot for songs and s'mores as your night winds on. There is plenty of space for food trucks, catering tents, and space for up to a 40'x40' tent.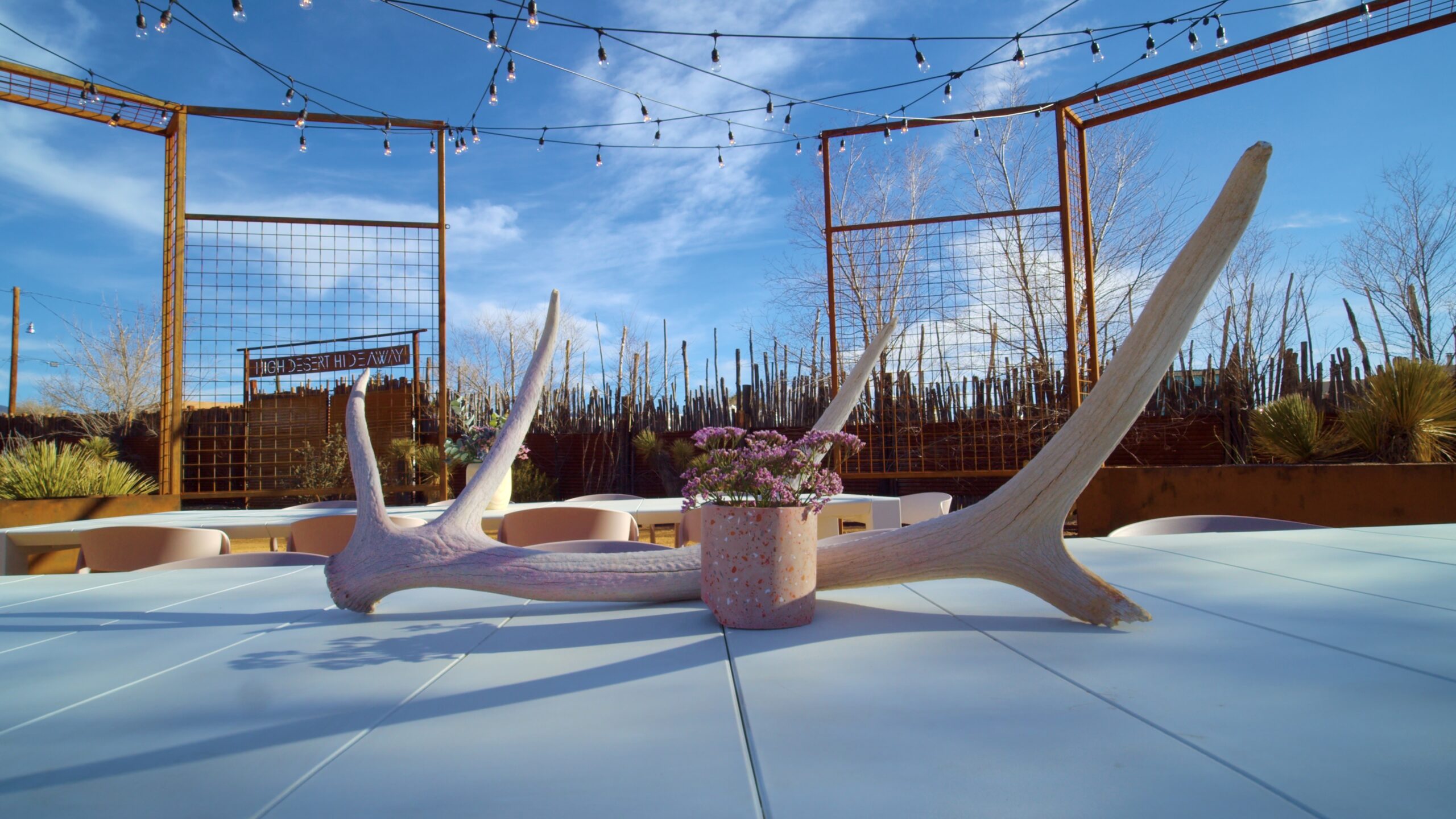 Guest Rooms Availabe On-site
A newly Established Wedding venue
Spring of 2023 will be our first wedding season . We are offering couples the chance to be the first to get married at our location! To book a tour, please reach out to Ellie Keene:
weddings@themysticsantafe.com
505-557-5396
Discover more about weddings at the mystic